Skip to Content
Children's Dentistry in McAllen, TX
The team at Dental Park in McAllen, TX has decades of combined experience offering complete dentistry services to children and adults throughout the area. We believe a life-long appreciation for oral hygiene begins at an early stage. That's why we ensure every child receives compassionate and high-quality care in our relaxing and calming facility. Dr. Jo, Dr. Park, and the rest of our professionals utilize innovative dental techniques and technologies for complete oral care for your child. Together, we can ensure your son or daughter maintains a healthy smile and life. Whether this is your first visit with us or have been a patient for years, you can expect the same level of care and respect. Contact our team today to schedule your child's dental service.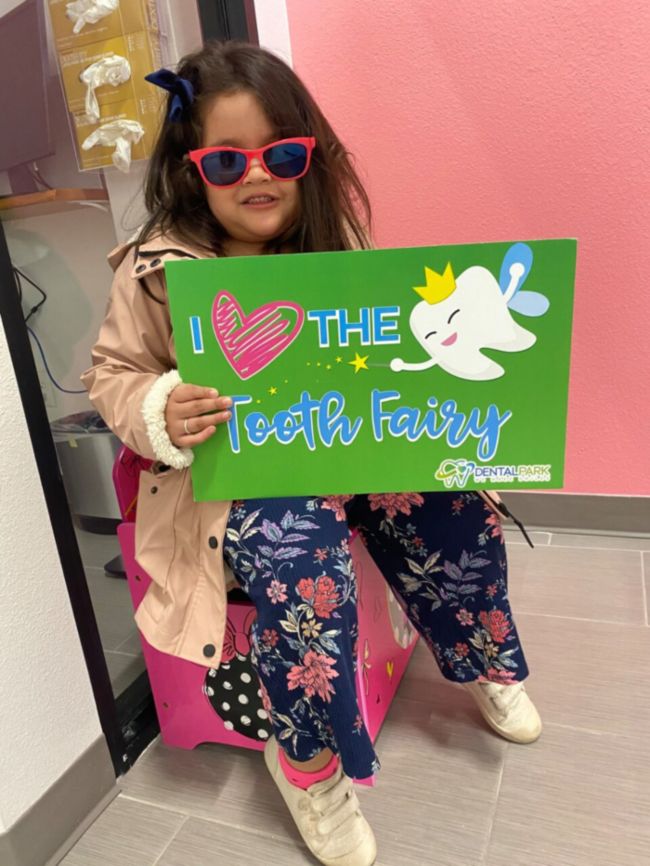 Comprehensive Dental Care for Children
When your child needs dental services, then choose Dental Park. Our doctors and dental team have access to the latest technology and techniques to ensure a stress-free experience for you and your child. With two board-certified doctors, Dr. Young Jo and Chan Park are qualified to offer comprehensive dental care for infants, children, and adolescence. Whatever the reason you're bringing your child into our office, you can be certain they are receiving expert care from compassionate professionals. Our dental services include:
Examinations — Routine dental examinations begin from the very first appointment. Our team can protect your child's teeth as they continue to grow and detect potential issues early.
Restorative Procedures – In some instances, children may require restorative care due to cavities. At Dental Park, we can help you make informed decisions about your child's restorative procedures.
Surgical Procedures – A surgical procedure may be necessary to prepare your child's mouth for orthodontics, remove impacted molars, or prevent decay. Our team uses the appropriate sedation methods in a calming environment to ease anxiety about this procedure.
Emergency Care – Accidents happen. At Dental Park, we offer emergency dental services. From emergency teeth extraction to surgery, we can assist your child's smile.
Interceptive Orthodontics – Interceptive orthodontics is used to correct abnormal bite patterns through early intervention. This type of dentistry ensures a more effective outcome without the use of invasive procedures.
Why Is Children's Dental Care So Important?
As a parent, there is no greater joy than seeing your child smile! Consistent dental care is essential for ensuring the health and happiness of your child. Many studies have shown oral health is directly linked to the body's overall health. Not only that, dental care will help cultivate a life-long appreciation for oral health as well as lessen any anxiety your child may have. Through routine cleanings, you can ensure the health of your child.
When Should My Child Begin Getting Dental Checkups?
The American Academy of Pediatric Dentistry (AAPD) recommends bringing your child to the dentist by age one or within six months after their first tooth appears. When you start a dental routine for your child at a young age, the dental professionals at Dental Park can more easily detect and prevent issues with your child's oral health. As the area's premier dental center, you can trust us to ensure your child's proper oral hygiene.
How to Prepare Your Child for a Visit to the Dentist
The best way to prepare your child for a visit to our dental office is by familiarizing them with our facility. As a family dentist's office, we recommend you bring your child in when you have your own exam. You can also stress the importance of proper dental hygiene at home. Our entire team is dedicated to ensuring your son or daughter has a positive experience at Dental Park. We're more than just a dental office. We cultivate relationships we hope last well into adulthood.
Choosing the Right Dental Office for Your Children
Dental Park is the area's premier dental care office in McAllen, TX. We utilize the latest tools and technology to ensure the best care available. Our team of dental professionals is here to ensure everyone involved has an excellent experience when they visit our office. We believe it's important to provide parents with all the information necessary so they can make educated decisions about their child's oral health. Our doctors will walk you through every step of the process, so you'll know exactly what to expect the next time your child visits us. Early intervention is the best way to ensure your child develops a life-long appreciation for dental care. Contact us to schedule your son or daughter's next appointment.
Schedule A Dental Appointment with us!
At Dental Park, we are dedicated to treating children of all age groups. This is the reason why we always keep ourselves updated. Our friendly team would love to help you choose a time slot that fits within your schedule or answer any questions you may have. Every child that comes in for dental services walks away with a toy. Contact us to book an appointment with our experienced dentist team or visit us today!
Need to Book Your McAllen Dentist Appointment?