Skip to Content
Oral Sedation in McAllen, TX
Oral Sedation Dentistry
Sedation dentistry describes the use of anti-anxiety medication to help individuals relax while they receive the dental care they need. Some people experience minor anxiety and elevated stress levels before or during a dental cleaning or procedure. Others have anxiety that manifests in physical forms through panic attacks, gag reflexes, and other intense reactions. Regardless of where you fall on the spectrum, sedation dentistry may be right for you. Let our knowledgeable team know how you feel and any apprehensions you have so that we can determine the best way to alleviate your anxiety while performing necessary oral healthcare.
Different Types of Sedation Dentistry
There are various types of sedation dentistry available. In a consultation before your dental appointment, we will discuss your circumstances to determine the perfect solution for you. We offer the following sedation dentistry options:
Inhaled Sedation – This is typically the best oral sedation style for individuals with minor anxiety. It involves inhaling nitrous oxide – otherwise known as laughing gas – combined with oxygen through a mask we will place over your nose.
Oral Sedation – We will provide medication roughly an hour before your dental procedure to cause minimal to moderate sedation. This is the most common type of sedation dentistry and often results in patients falling
Benefits of Sedation Dentistry
If you dread going to the dentist or experience agony while having your teeth cleaned, sedation dentistry can help. It will alleviate your anxiety and keep you calm whether you are undergoing a complex dental procedure or routine exam. Benefits of sedation dentistry include:
Pain relief
Reduction of your gag reflex
Ease of treatment
Why You Should Choose Us
Dental Park is a regional leader in dentistry services. We offer emergency care, children's dentistry, cosmetic dentistry, and more. But not everyone is comfortable visiting a dentist. We recognize anxiety is a common issue among people of all ages. For these individuals, we offer high-quality oral sedation dentistry. We want you to be calm and comfortable any time you come to our clinic. Our team will work with you to determine the best sedation dentistry practices for you so that you can receive the dental care you need. Additionally, we will work with your insurance provider to save you time and minimize your out-of-pocket expenses. We want your experience at Dental Park to be a pleasurable one.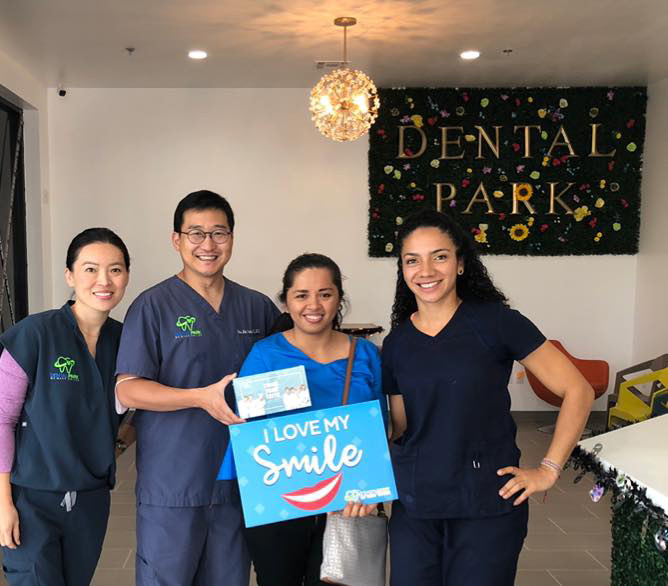 Our Team Can Relieve Your Stress About Visiting the Dentist
Many people experience extreme stress or anxiety at just the thought of visiting a dentist. But oral healthcare is nevertheless important. We offer oral sedation dentistry to patients in McAllen, TX. Our professionals are committed to ensuring you receive the general dentistry services you need without causing distress. We have extensive experience with sedation and will make sure you are safe throughout the process. Call us today to learn more.
Contact Dental Park for Oral Sedation Dentistry Today
No one should have to endure anxiety or stress when visiting the dentist. But it is unavoidable for some. If you are among the people who need assistance overcoming the anxiety of oral health procedures, Dental Park can help. We provide sedation dentistry at our convenient locations in McAllen, TX. Contact us today to schedule an appointment.
Need to Book Your McAllen Dentist Appointment?