Skip to Content
Crowns & Bridges Treatment in McAllen, TX
Dental Crowns and Bridges
Dental crowns and bridges are a vital aspect of dental services. These treatment methods have numerous uses, and patients far and wide benefit from these procedures. At Dental Park, we strive to provide top-notch crowns and bridges for each patient who needs them. Our experienced team offers exceptional care and fosters a compassionate environment. We understand many people have lots of anxiety surrounding dental procedures, but it's our goal to alleviate your fears. Allow our McAllen, TX team to educate you on dental crowns and bridges.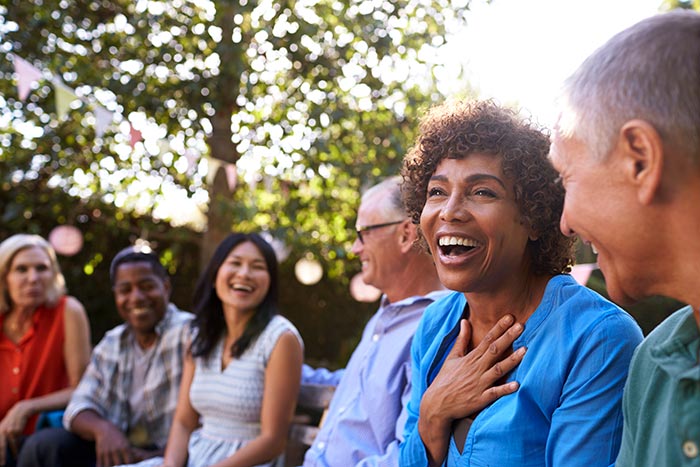 What Are Dental Crowns?
Dental crowns are a restorative option where your dentist will place a cap over a damaged tooth. This cap looks and functions just like a natural tooth, so no one will even know you have it! We can match dental crowns to the exact color of your surrounding teeth for an optimal appearance. There are a few different types of dental crowns to choose from. First, we'll need to determine the material they'll be made of. Some crowns are made from porcelain, while others are fashioned from metal or composite resin. Other types of crowns you may benefit from include:
Temporary Crowns: This affordable dental crown is placed in your mouth for a brief period while your permanent crown is being made. These aren't as strong or functional as a permanent crown, but they're excellent for short-term use.
Onlays: Sometimes, you may only need a partial crown to fix a damaged tooth. In these cases, we can provide Onlays that cover just the damaged portion of the tooth.
What Are Dental Bridges?
Dental bridges are false teeth meant to replace several consecutive missing teeth. As with dental crowns, you'll find numerous types of dental bridges available. At Dental Park, we're happy to explain these varieties and the dental bridge procedures that go along with them:
Traditional Bridges: False teeth are held in place by dental crowns and surrounding abutment teeth. We typically recommend this solution for those with natural teeth on either side of the gap.
Implant-Supported Bridge: This type of dental bridge is held in place by surgically-placed implants in the jaw. While these are the strongest and most stable option available, they're not removable dental bridges.
Cantilever Bridges: If you only have one natural tooth that can support your dental bridge, this is the solution for you. Our team will help you evaluate your condition.
Explore the Benefits of Crowns and Bridges
Dental crowns and bridges allow you to take advantage of numerous benefits. Firstly, you'll enjoy all the functions of natural teeth when you opt for one of these restorative methods. You'll be able to chew, eat, and speak as usual with no extra hassle. Especially if you need dental crowns for front teeth, you'll also have the advantage of a beautiful and natural appearance. We can tailor crowns and bridges to match your surrounding teeth, and no one will ever know the difference! Besides functionality and beauty, you'll also reap all the benefits of a long-lasting solution to oral health. Dental crowns can last up to 15 years, and dental bridges are known for outlasting many types of dentures.
Take Advantage of Our Other Services
At Dental Park, we're proud to provide an entire suite of dental services for our patients. We want you to see us as your one location for all dental work, whether that's a quick cleaning or bridge placement. We're known throughout the community for exceptional care. Plus, we don't limit that care to our regularly-scheduled appointments. We also provide fantastic dental work for our patients who see us for emergency services. Whenever you need dental services, there's no better clinic than Dental Park.
Make Your Next Appointment with Us
Ready to make your appointment? Dental Park is excited to see you! Our McAllen, TX team has the expertise you need to have peace of mind when it comes to your oral health. We can recommend dental crowns and bridges, or we might suggest another of our services for a beautiful, natural-looking smile. Contact our dentists in McAllen, TX today to set up an appointment with us.
Need to Book Your McAllen Dentist Appointment?