Skip to Content
Dental Exams & Dental Cleaning
Dental Exams & Dental Cleaning in McAllen, TX
Is it time for your next dental exam and cleaning? Most dentists recommend having your teeth professionally cleaned twice a year, and it's always a good idea to keep up with this schedule. Not only can an experienced dental team polish your teeth for a bright smile, but they can also screen for severe conditions that might cost you more time, energy, and money in the long run. Don't put off your dental cleaning—get in touch with Dental Park! We're based in McAllen, TX, and we're happy to work with patients from across the area. Learn more about what to expect at your visit or reach out with your questions.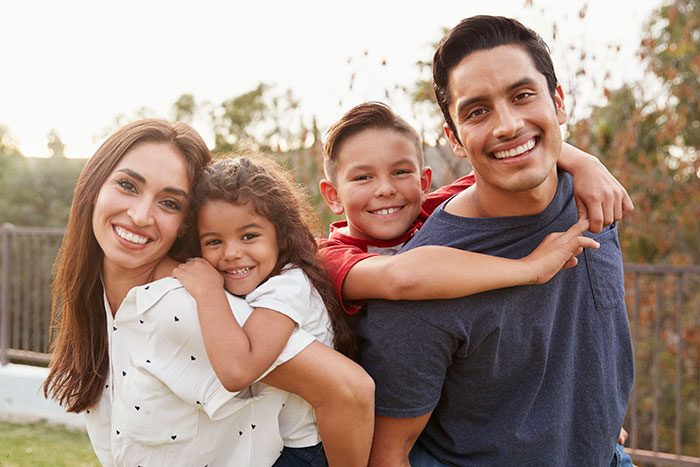 What to Expect at Your Dental Exam
A thorough dental exam has a few phases. First, you can expect a comprehensive oral exam to evaluate your condition. Your hygienist might use a small mirror and a few other tools to check for signs of inflamed gums and potential gingivitis. During this phase, your dental professional will screen for harmful conditions such as oral cancer and infections. Your hygienist may also recommend a dental x-ray to get a better look at all areas of your mouth. Once the initial evaluation and x-rays are complete, it's time to start the dental cleaning procedure.
What Is a Deep Dental Cleaning?
At Dental Park, we provide thorough dental cleanings to each of our patients. Much like dental exams, your cleaning will happen in a few different phases. Hygienists might complete their cleanings in a different order, but you can expect the following general steps whenever you visit us for a checkup:
Plaque Removal: After the initial exam, we get to work removing plaque and tartar buildup on the teeth. Your hygienist will use a scaler to remove stuck-on bacteria along your gum line and between your teeth.
Toothpaste Application: Next, we use a gritty toothpaste to thoroughly polish the surface of your teeth. This toothpaste, along with an electric brush is an excellent way to get the deep clean you need.
Flossing & Rinsing: Once your teeth are clean, we'll expertly floss between your teeth. Our hygienists can get to the hard-to-reach spots you may miss while flossing at home. After that, we'll help you rinse out your mouth and say goodbye to any leftover plaque and debris.
Fluoride Treatment: Most types of dental cleanings include a fluoride treatment at the end. Usually, fluoride is applied to your teeth with a foamy substance or gel-like paste. Once applied, the fluoride stays on your teeth for about a minute before being removed. Some dental clinics also use a painted-on varnish that will harden once in contact with saliva.
Ask About Our Other Dental Services
While a dental exam and cleaning might be the only dental work on your to-do list, for now, our team also provides a slew of additional services. We're your go-to when you need fillings or crowns, and we can even help you prepare for tooth extractions and dentures. Many of our patients return to us for cosmetic dentistry procedures to improve the appearance of their smile. Simply ask what our professionals can do for you! If you're especially nervous about visiting the dentist, we'll even provide sedation dentistry to allow for your maximum comfort.
Why McAllen Chooses Us
We're proud to be a staple of the McAllen community. People from across the Rio Grande Valley and surrounding communities choose us time and time again for dental work. Not only do we perform exceptional dental exams and cleanings, but we also offer a wide range of other services. Because of our vast expertise, we're your one and only stop for dental care. Whether you're making your dental cleaning appointments in advance or you have an emergency, our team is here for you. With years of experience and a compassionate atmosphere, you can't go wrong with Dental Park.
Get in Touch with Us Today
If you're ready to schedule your next appointment with Dental Park, don't hesitate to reach out to us. Our friendly team would love to help you choose a time slot that fits within your schedule or answer any questions you may have. When you need a thorough dental exam and cleaning, you can trust our dentists in McAllen, TX. Contact us today.
Need to Book Your McAllen Dentist Appointment?