Skip to Content
Root Canal Treatment in McAllen, TX
Dental Park Provides Comprehensive Root Canal Treatment
Dental Park has years of experience serving patients of all ages in McAllen, Texas. Our team is passionate about providing a compassionate and comfortable environment for patients that need cleanings, fillings, root canals, and more. A friendly staff, expert dental professionals, and a modern office are the hallmarks of Dental Park. Contact us today to schedule an appointment.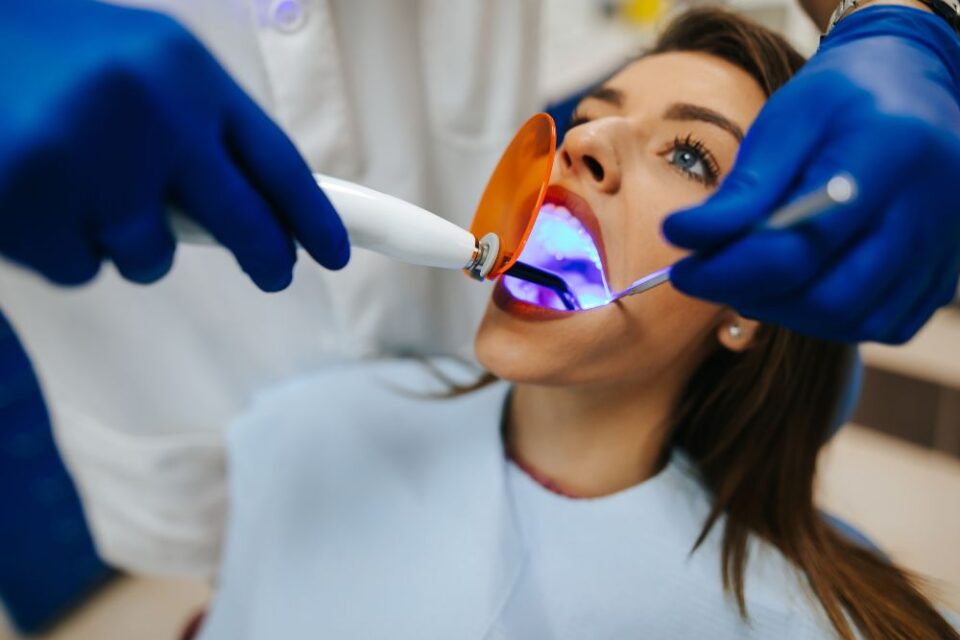 What Is a Root Canal?
A root canal is a dental procedure that removes the inflamed or infected pulp from within a tooth to relieve pain and prevent further problems. This is a standard procedure, among many other available dental treatments performed by the dental professionals at Dental Park.
Signs a Root Canal Is Needed
Many situations can trigger the need for a root canal, including deep cavities, cracks or chips in the tooth, or a tooth injury. Patients in need of a root canal commonly experience darkening and swollen gums as well as sensitivity or pain when biting or chewing. However, it is possible to need a root canal without experiencing any significant symptoms.
Types of Root Canals
There are three different types of root canals currently available to patients:
Anterior Root Canal – This type of root canal is for front teeth. It is typically a less complex procedure and comes at a lower cost to the patient.
Premolar Root Canal – This type of root canal is for the middle teeth, between the front and back teeth in the mouth. It can be slightly more complex than the anterior root canal and can cost more.
Molar Root Canal – This type of root canal is for the back teeth, and is more difficult to reach and treat. This is the most complex of all three root canal types and is usually the most expensive.
Root Canal Procedure: What to Expect
Standard root canal treatment steps include:
The dentist will take an x-ray of the tooth and then numb the area around it.
A dental dam will be placed over the area to protect it from bacteria and saliva during the root canal.
A small incision is made near the crown of the tooth, exposing the infected pulp. The infected pulp is removed from the tooth and the pathways are completely cleaned. A topical antibiotic is then applied.
The tooth is then filled and sealed, and a crown will be placed on the tooth to protect it and restore functionality.
From start to finish, the procedure can take anywhere between 20 and 60 minutes, depending on the dental professional performing the treatment and the complexity of the infection.
Benefits of Root Canal Treatment
A root canal treatment can bring a variety of benefits to a patient, including getting rid of tooth pain and eliminating infection inside of the tooth. After root canal treatment, the functionality of a damaged tooth can be completely restored.
How to Prevent Root Canal Treatment
Root canals can often be prevented. Individuals that want to avoid a root canal treatment are encouraged to do the following:
Brush at least twice a day
Floss at least once a day
Visit the dentist regularly for cleanings and check-ups
Address dental issues quickly
Avoid foods high in sugar and carbohydrates
Avoid trauma to teeth and jaws
Contact Dental Park
The dedicated team at Dental Park performs all three types of root canal treatments, as well as emergency root canal treatment. With years of experience, our team that can be trusted to provide only high-quality dental care to patients in McAllen, TX, and the surrounding areas. For preventative cleanings to root canal infection treatment, contact Dental Park today to schedule an appointment.
Need to Book Your McAllen Dentist Appointment?