Skip to Content
Emergency Dental Care Info
Emergency Dental Care in McAllen, TX
If you've ever experienced a dental emergency, you know time is of the essence. Whenever you suspect you're in an emergency, you should always call your dentist as soon as possible. However, it can be difficult to determine whether an injury or infection is an emergency. The team at Dental Park is here to help you tell the difference between a problem that needs to be addressed right away and one that can wait. We understand that you don't have the time and money to see a dentist for every little problem. Our friendly team will let you know whether you need to visit us immediately.
What Is a Dental Emergency?
The term dental emergency is intentionally broad. Many circumstances can be considered an emergency, but many other conditions may not require such immediate action. Generally speaking, any dental condition that causes you significant pain, bleeding, infection, or swelling might be an emergency. Even if you don't think your circumstances constitute an emergency, you should still reach out to your dentist right away to ensure your condition won't worsen over time. Below we've listed a short list of some common dental emergencies Should you experience any of these, you should make an appointment with Dental Park right away.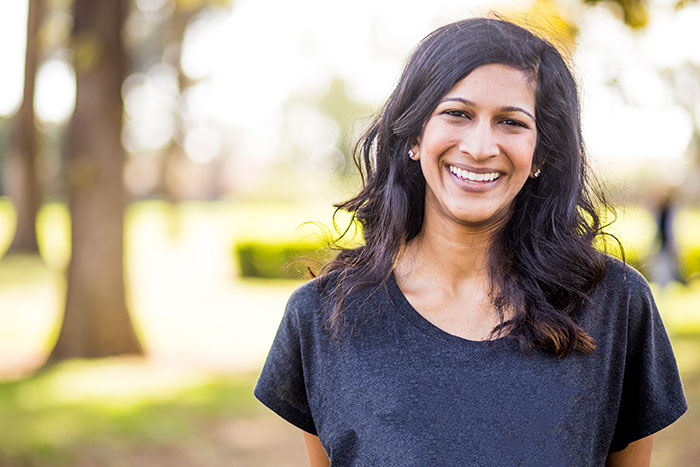 Broken Teeth: If you have a severely chipped or broken tooth, you should seek treatment as soon as possible. In the meantime, apply ice to your face to reduce swelling and take acetaminophen to minimize the pain. However, make sure to stay away from painkillers.
Knocked-Out Tooth: If your tooth has been completely knocked out, don't wait to seek dental care. Try to find and reinsert the tooth if possible, after thoroughly rinsing it. Bring the tooth with you to your appointment.
Abscesses: Tooth infections can quickly become severe. Those who are experiencing symptoms such as fever, tooth sensitivity, toothaches, and swelling should call their dentist as soon as possible. If left untreated, this condition can damage your jaw and tissues in your mouth
Steps to Control a Dental Emergency
While the best thing to do in the event of a dental emergency is to call your dental clinic, we understand emergencies don't always wait for business hours. In the meantime, be sure you know the proper steps to take to alleviate pain and bleeding. If you have a toothache, rinsing with warm salt water and applying a cold compress will help to reduce inflammation. Missing or chipped teeth will also benefit from a cold compress. However, if you've broken a tooth, be sure to stay vigilant for cut lips and infection. Rinse with warm water and try to find the missing or broken tooth. You can preserve the tooth in a glass of cold water or milk to be taken to the dental clinic with you. If you cannot control the situation on your own and your local dental clinic is closed, please consider a trip to the emergency room.
How Dental Park Can Help
Dental Park is dedicated to helping those experiencing an emergency with affordable family dental care. We understand many people are hesitant to seek medical attention because of the potential costs involved. However, we never want our patients to do without dental care because of money. Our affordable emergency dental care encompasses a wide range of circumstances, from infections to missing teeth. We're trained to perform dental fillings, place dental bridges, and carry out tooth extraction if necessary to alleviate pain and correct the problem. With years of experience under our belt, Dental Park is your go-to for emergency care as well as dental cleanings and exams.
Don't hesitate to Contact Us
Most often, an emergency can't wait. At the first sign of trouble, reach out to Dental Park in McAllen, TX. We're committed to providing affordable emergency dental care, and our friendly staff is here for you. We can answer all your questions and make recommendations for the best course of treatment. Contact our dental office in Mcallen right away if you're experiencing a dental emergency.
Need to Book Your McAllen Dentist Appointment?