Skip to Content
After Composite Fillings in McAllen, TX
Dental Park Offers After Composite Fillings Care Advice
 A dental filling is one of the most common procedures we perform. There are some patients that experience pain and discomfort following a filling. Dental Park in McAllen, TX, provides after composite fillings care tips to help you heal as quickly as possible. Some people experience pain in their mouth besides the tooth with the filling, but there is no need for concern. Pain in your mouth with a new filling is often passing signals to neighboring teeth. By following the advice of our dental professionals' post-care composite fillings, you should recover in a timely manner. Most patients don't have any complications with recovery. Contact our team today if you have any questions about your composite fillings aftercare treatment.
Post Care Instructions for Dental Fillings
Any dental procedure may lead to mouth tenderness, light bleeding, and swelling. You'll notice improvement each day. We tell patients to avoid excessive activities, eating hard food, and stay away from alcohol and smoking. If we need to use anesthesia to reduce pain for your composite filling, we recommend avoiding eating until the anesthesia wears off. You may also notice sensitivity to hot and cold in the filling area, which may last more than 48 hours or more. It's normal to feel sore in the area of the filling.
Can You Eat After A Filling?
Composite fillings are sealed once the dentist puts a blue UV light on the tooth. It hardens quickly, meaning you can eat as soon as you leave the office. The only catch is that you need to wait at least two hours before chewing on top of the filling if it's still numb. It's best to stay with soft foods for a few hours.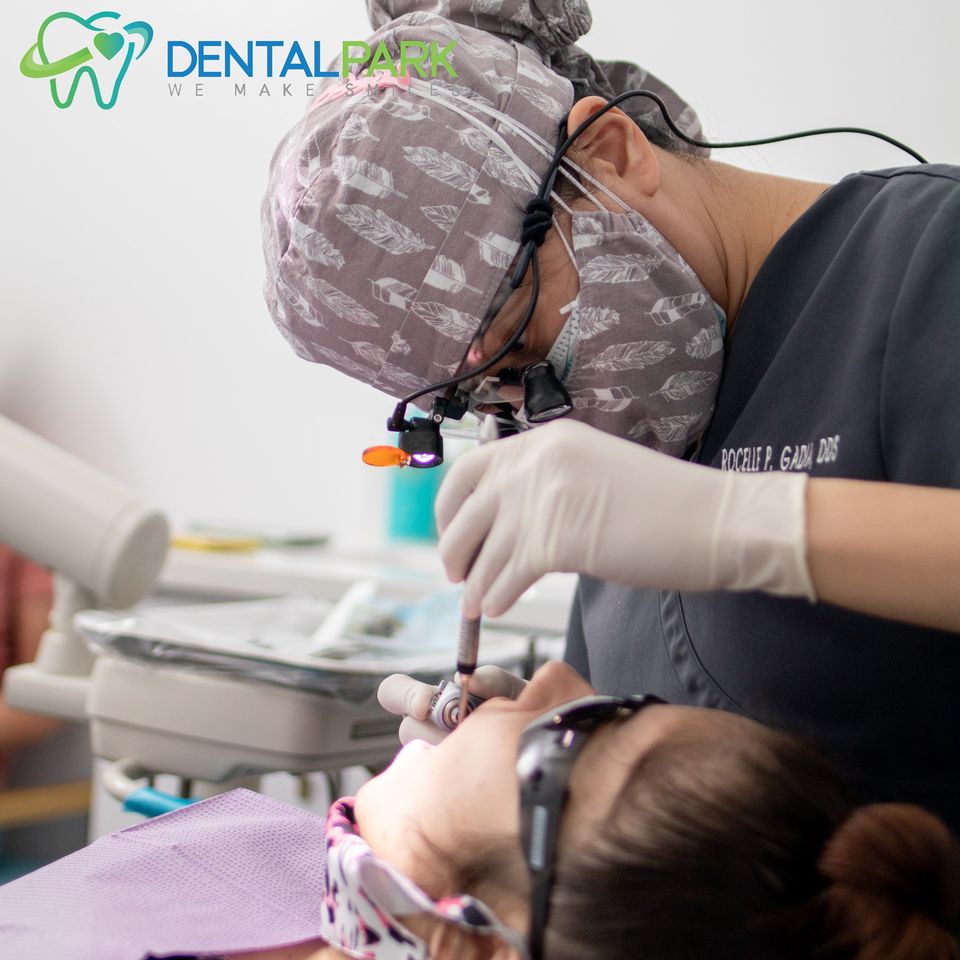 Factors That Affect the Longevity of a Composite Filling
 A composite filling is quick and easy, but the trick is to take care of it. You can help composite fillings last by:
Limit sugary snacks
Brush and floss your teeth thoroughly at least twice a day with fluoride toothpaste
Don't use tobacco products
Rinse daily with an alcohol-free mouth rinse
Stay away from acidic drinks
Avoid biting hard foods
Visit your dentist twice a year
Reasons To Contact Us Following A Filling
Never ignore lasting pain. Pain around the injection site and tooth sensitivity is normal. Deeper fillings sometimes cause more pain because of the inflamed tooth. If you're experiencing pain a week following your filling, contact us to discuss a follow-up appointment.
Making The Right Choice With Dental Park
Our Dental Park team is here to provide the highest level of care and support to you to ensure you're comfortable following your procedure. We understand many patients face anxiety visiting the dentist, so we utilize anesthetics to help reduce the stress. If you need composite fillings, we'll help you feel calm and confident during the procedure. We offer a wide range of services for patients of all ages. Whether you need a routine cleaning or a dental treatment, we're here to help you.  Feel free to contact us with any questions or to schedule an appointment.
Need to Book Your McAllen Dentist Appointment?